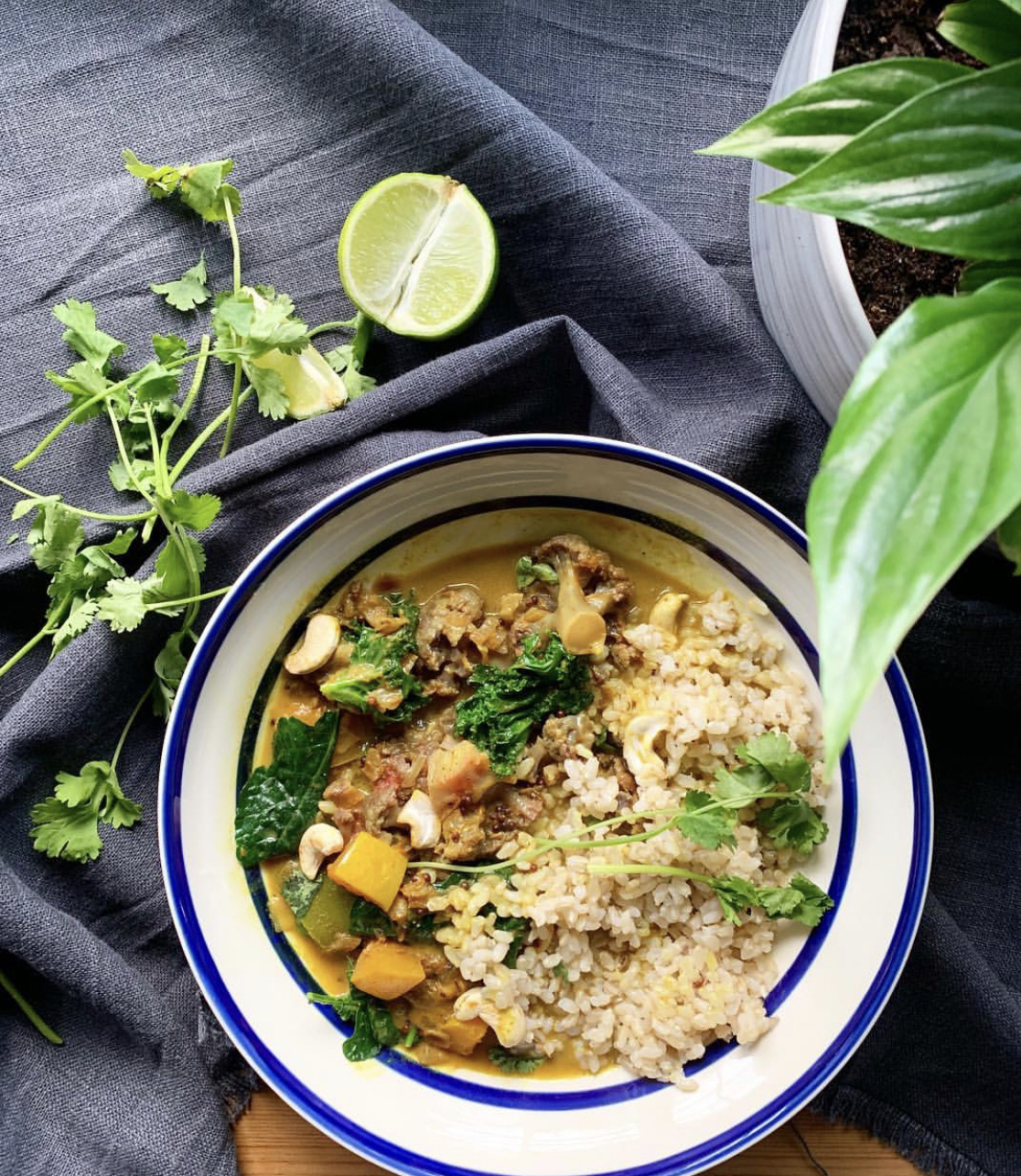 CAULI AND ROASTED PUMPKIN CURRY
This is a one pot wonder in our household, so simple and it packs a hefty veggie punch. I don't personally use tinned ingredients all the time in my kitchen as I find the vibrancy and energy of the food totally different, but sometimes a tin of chopped tomatoes or a can of coconut milk really does just hit the spot.
Serve this up with some brown rice and garnish liberally with coriander and toasted cashews if you fancy, plus a squeeze of lime.
INGREDIENTS
1 red onion
1 large clove garlic
1tsp garam masala
1tbsp curry powder (I used Barts Hot Curry Powder)
210g Butternut squash
150g cauliflower
1 green pepper
Big handful of either spinach, kale, brussle tops, any leafy veg will do…
1 1/2 tsp black mustard seeds
1tbsp ghee or coconut oil
1 can full fat coconut milk
METHOD
Heat the ghee and add cumin seeds and black mustard seeds and cook on a medium heat until they start to pop.

Add chopped onions and garlic plus garam masala and curry paste and fry gently for a minute and then add about 1/2 cup water to make a paste.

Add the pumpkin, pepper and cauliflower and coconut milk plus another 1/2 cup water - enough to just cover the veg.

Cook for about 30 mins or just until the veg is soft.

5 mins before you're ready to serve, throw the greens in.

Garnish and serve!